Our Story
For over 40 years, kids, teens and adults have run away to join the circus at Camp Winnarainbow in the beautiful hills of Mendocino County. Founded in 1975 by Wavy Gravy and Jahanara Romney, CWR began as an offering to families on Sufi spiritual retreat, who needed childcare. Over the last four decades, CWR has grown to become a fully ACA accredited, highly sought after, circus & performing arts summer camp, serving tens of thousands of children in the great outdoors of Northern California.
Informed by Jahanara's career acting for television, and Wavy's storied experiences as a beat poet, an improv coach at Columbia Pictures, the MC of Woodstock, and an activist clown, Camp Winnarainbow was quickly defined by its focus on fun and the performing arts. Over the years, CWR's staff and leadership have helped define our approach to youth development, bringing in trauma informed care practices, non-violent communication, and restorative justice to support children as they discover the strengths and challenges of community building.
Since landing at the Black Oak Ranch in Laytonville, CA, Camp Winnarainbow has hosted young people as they learn performing arts skills like trapeze, juggling, clowning, unicycling, stilt walking, and songwriting. Drawing from a deep well of performing arts education and community building, CWR's talented staff teaches timing, balance, and, as Wavy Gravy puts it, "Survival in the 21st century or how to duck with a sense of humor and a dollop of compassion."
Camp Winnarainbow's remarkable scholarship program, The Grace & Joy Scholarship Fund, makes it a haven for economically disadvantaged kids and kids of rockstars alike. "Kids from every walk of life come together and make a kind of a universal whole at Camp. Everybody gets something from each other and we end up being a community together and filled with love. And wonder."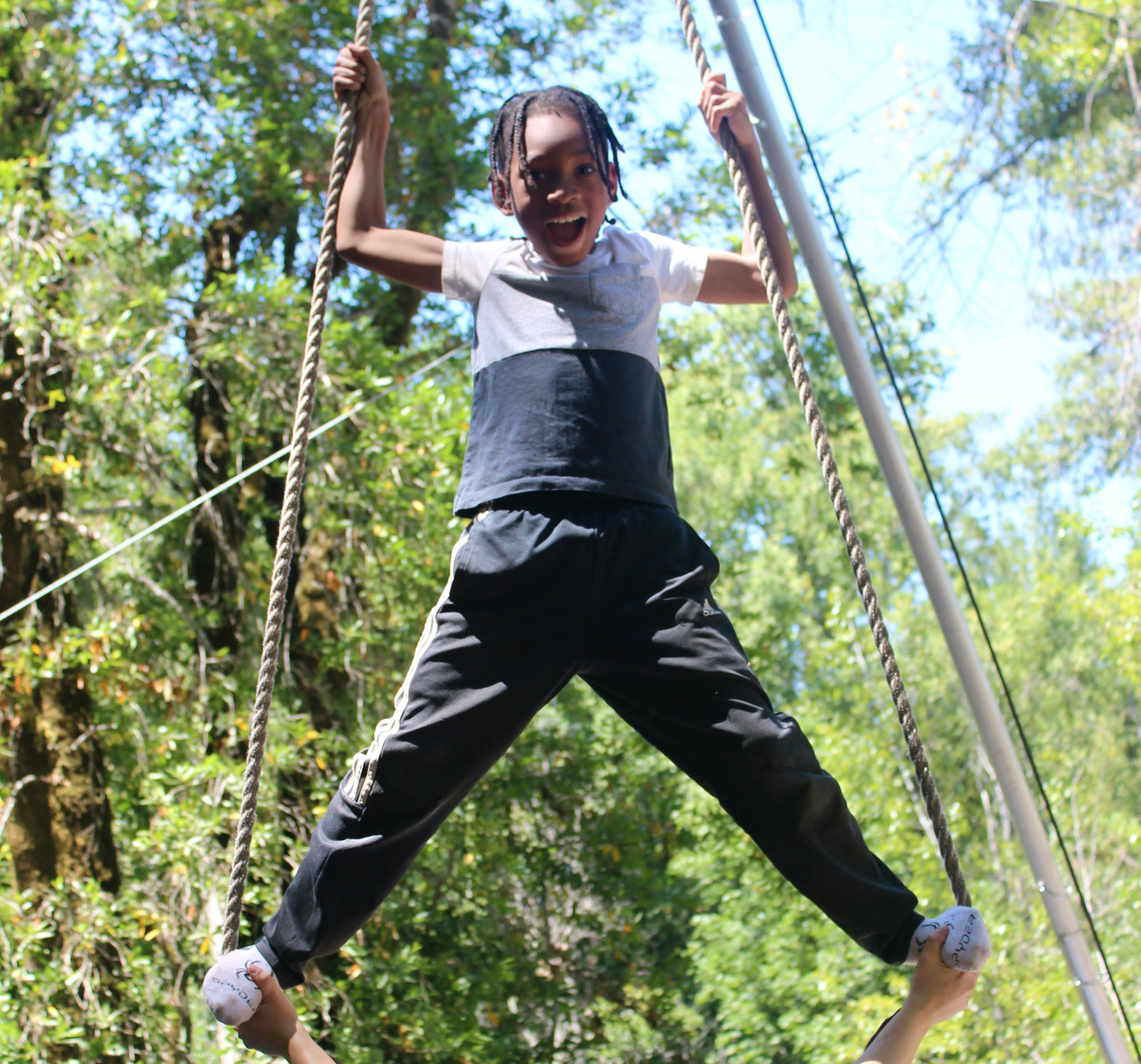 If you see it, you can help fund it
Keep the magic of camp going! The Grace & Joy Scholarship Fund makes camp accessible to families of all means. The General Fund keeps our facility and staff fresh and ready for fun.
Toward the Funds